The LAIAD Architecture Transfer Program and Interior Design Transfer programs are for students who intend to transfer with advanced placement into a Bachelor of Architecture Program or Bachelor of Interior Design program.
The LAIAD Graduate Preparation Program is for students who already have a Bachelors degree in another discipline and want to get a Master of Architecture Degree.
The LAIAD Advanced Studies in American Space Program is a design studio intended for advanced students and practicing professionals
The LAIAD Summer Program for international students is a short design, rendering, and portfolio studio that helps international students to improve their design and portfolio skills.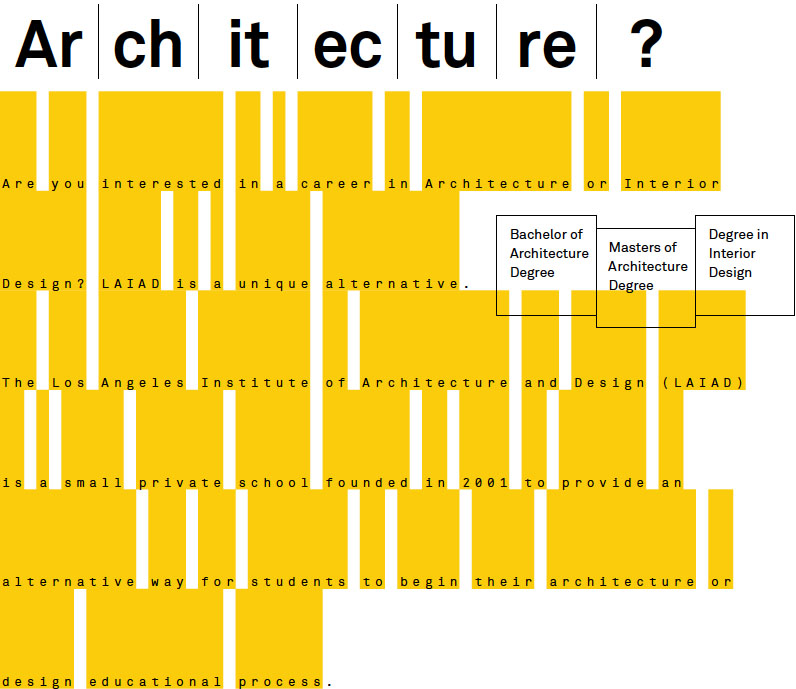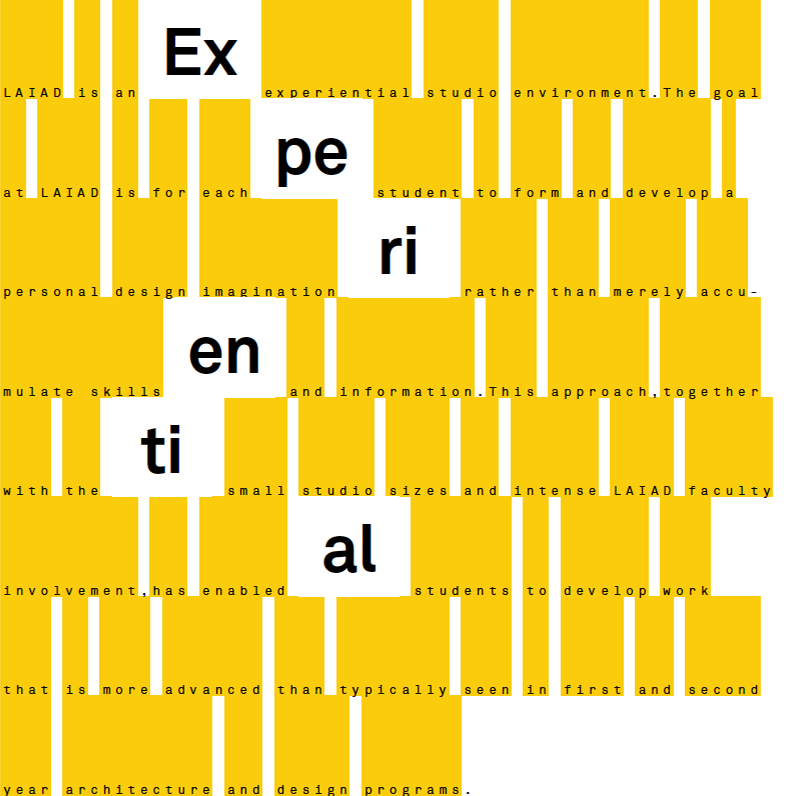 is a rethinking of Architectural education.
Are you interested in a career in Architecture or Interior Design? LAIAD is a unique alternative. The Los Angeles Institute of Architecture and Design (LAIAD) is a small private school founded in 2001 to provide an alternative way for students to begin their architecture or design educational process.
A Rethinking of Architectural Education
Frequently Asked Questions
Fill out this contact form below to get in touch with us!  Please provide as much information as possible for us to help you with your enquiry.
3580 Wilshire Blvd, Suite 1180
Los Angeles CA 90010