The faculty at LAIAD has been selected
for their commitment to innovation in
education and their passion for design.
Collectively, the faculty have teaching experience in many excellent architecture programs, have won dozens of significant design awards, and their work has been widely featured in major publications in the US and abroad.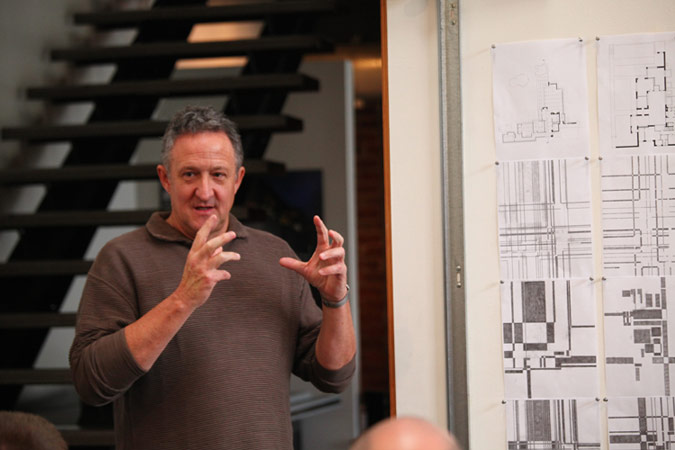 William M. Taylor, FAIA
Design Studio and Founding Director
William Taylor earned his Master of Architecture degree from Cranbrook Academy of Art in 1981 and his Bachelor of Architecture from Virginia Polytechnic Institute in 1976.
Before founding LAIAD in 2001, William has taught architectural design since 1983, with positions at Harvard University, the University of Houston, and at California State Polytechnic University, Pomona, where he developed an innovative new program for basic architectural design. William is also a principal at TFO Architecture in Los Angeles and is involved with a variety of local and international projects.
William has persistently explored the relationship between form and idea and his work at LAIAD is an outgrowth of a 30-year effort, in both teaching and practice, to develop and promote a design methodology based on idea and order rather than visual composition. In recognition of his work at LAIAD, William was recognized with the AIA Los Angeles Educator of the Year award in 2005. His design work has been featured in magazines such as L'Arca, Arkkitehti, and A+U and been included in international exhibitions including the Venice Biennale, the Milan Triennale, the Centre Pompidou, and the Museum of Finnish Architecture, where it is part of the permanent collection.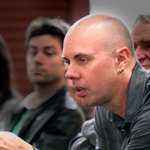 Carl Smith, AIA
Design Studio and Co-Director
Carl Smith received his bachelor's degree in Architecture from Cal Poly Pomona in 1997. Carl was a founding member of Telemachus Studioin 1995. His teaching experience includes 4th and 5th year design studios at Cal Poly Pomona that dealt with the integration of digitally-based entertainment and virtual-reality technologies into an urban environment. Carl is currently a partner with William Adams, FAIA and has numerous built projects throughout Los Angeles.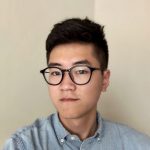 Dechen Zeng
Adjunct Design Faculty
Dechen Zeng has a recognized background in design and is currently an Associate and Design Lead with StreetStudio.LA. Mr. Zeng graduated with Overall Studio Design Award from the University of Southern California in 2017. Before joining StreetStudio.LA, Mr. Zeng was an Architectural Design Intern with Heyday Development and Evolo Design where he assisted with production drawings for multiple housing development in Los Angeles.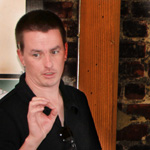 Sean Finn, Architect
Design Faculty
Sean Finn received a Master's Degree in Architecture with Distinction from SCIArc in 2001. He received his Bachelor's of Science in Architecture from the University of Virginia in 1995. Sean has taught at SCIArc and at UVA, and has been a visiting critic at Woodbury University and the University of Southern California. Sean is currently an Associate at DesignARC in West Los Angeles. At the Los Angeles Institute of Architecture and Design, Sean teaches drawing and various computer applications as they relate to design.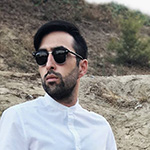 Ehsaan Mesghali 
Design Faculty
Ehsaan Mesghali is trained in architecture with an undergraduate degree from Cal Poly Pomona's College of Environmental Design and a graduate degree from the Graduate School of Architecture Planning and Preservation at Columbia University, having held teaching positions at both institutions. He has been professionally involved with branding, illustration, graphic design and fine arts, with previous roles at SPF:a and Guild. He founded Mesghali.Studio in 2007, where he works today, providing design services to a growing list of internationally recognized brands.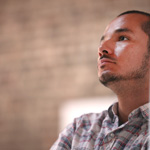 Alan Guillen 
Adjunct Design Faculty
Alan Guillen earned his Bachelor of Architecture degree from The Southern California Institute of Architecture (Sciarc) in 2008. Alan is currently an Assistant Designer on various restaurant and hospitality projects for Spacecraft Design Group, a Hollywood based design and construction firm. At the Los Angeles Institute of Architecture and Design, Alan has instructed courses on various computer applications as they relate to design, practice, and Focusing on implementation of the architectural language through those various mediums.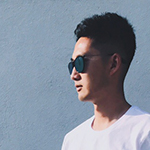 Yang Li
President Assistant, Adjunct Design Faculty
Yang Li received his Master's Degree in Architecture with a Top Students Honor from the University of Southern California in 2017. Yang has worked for many renowned architectural firms, such as MAD Architects, Brooks+Scarpa, Synthesis Design Architecture, Callison, etc. He has had significant involvement with many important projects including The Lucas Museum of Narrative Art. He is currently a full time designer at EC3 in Venice, CA..